With Miami Hurricanes coming off two come from behind victories against Florida State and Georgia Tech it seemed like the match up against Syracuse would provide the same drama. Just a week prior the Syracuse Orange knocked off the number 2 team in the country, Clemson. And truth be told, it wasn't necessarily drama, but it did take the full game for the Miami Hurricanes to defeat Syracuse.
The game was a defensive battle. The Syracuse quarterback, Eric Dungey, was running for his life the entire game. There were instances when he could barely get up because he was hit so hard. I will give the kid credit, he took a beating and kept coming for more.
While the Miami defense was flying all over the field, their offense continues to be anemic. With prolific and speedy receivers on the outside they failed to make big, game changing plays. Miami held a 20-19 lead going into the final minutes before Hurricanes running back, Travis Homer broke off a big run for the game sealing touchdown.
Below are the game photos of the Hurricanes defeat of Syracuse.
Mark Richt runs out behind the quarterbacks during warmups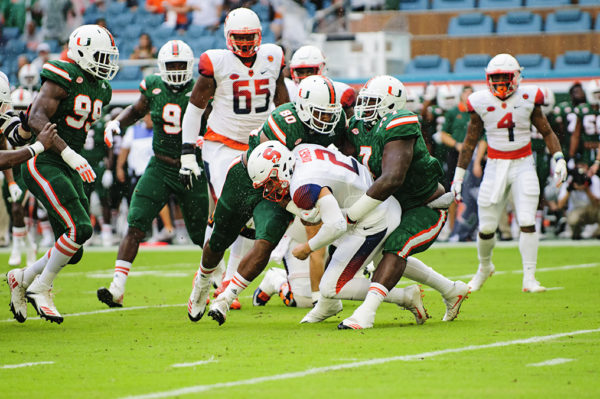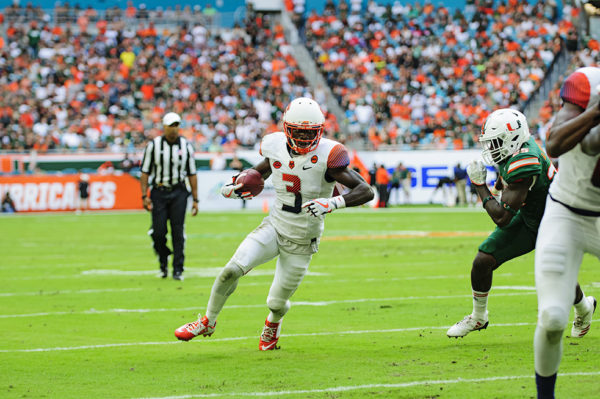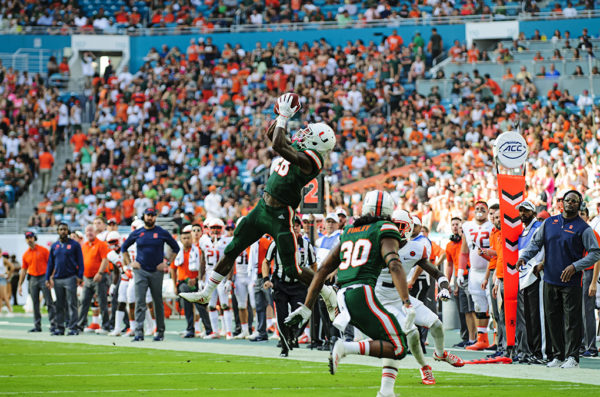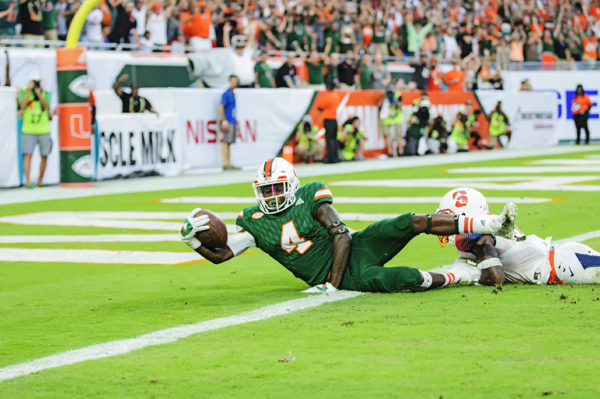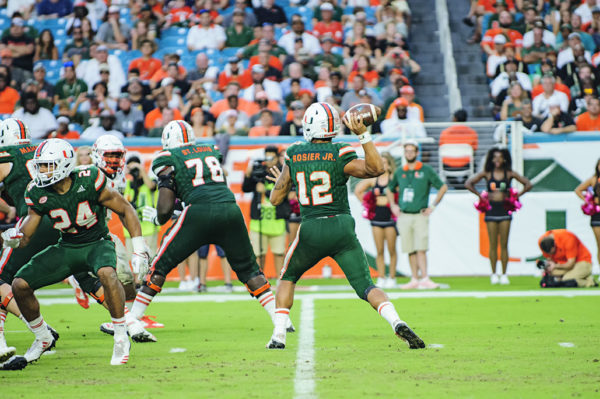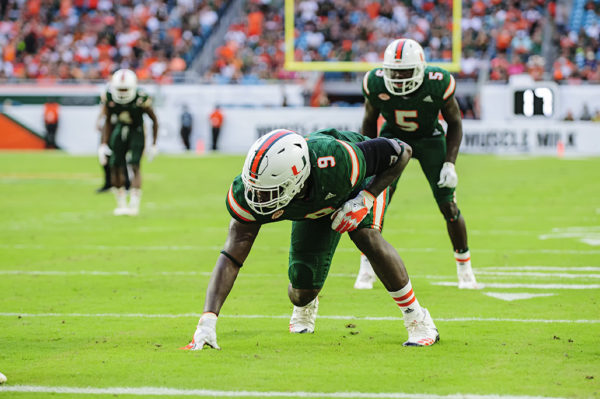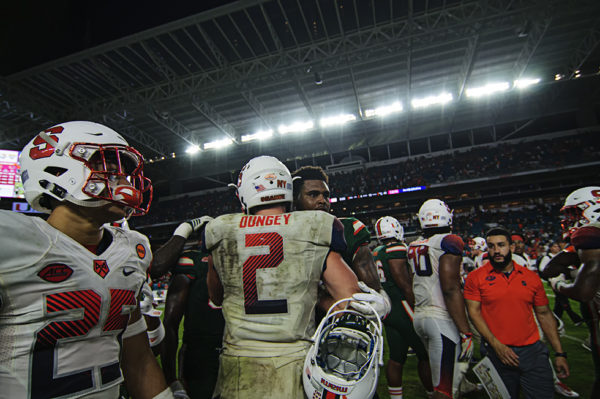 Braxton Berrios (8) sings Miami's school song